No Furniture Project Is Too Big Or Too Small.
Workstation Consultants as a business model has one focus: YOU.
We are a team committed to helping our clients attain the best possible solution to their office furniture needs. We strive to provide a customer focused, full circle business model which includes anything from project development, i.e. space planning and design, to project management and installation. We have hundreds of strategic network partners across the country which gives us the capability to find the highest quality furniture at the lowest price point.
FURNITURE CONSULTATION
Contact us if you need a hand with your next project.
At Workstation Consultants, we take the guess work out of purchasing or liquidating your office furniture. We partner with you in order to attain the best return on your investment. We always take the time to walk you through the process.
SPACE PLANNING
Let us help you visualize what your new space is going to look like.
We use CAD to create drawings that help you visualize your space better than a verbal description. If you need help with a reconfigure, we will inventory your existing furniture and help you reuse as much of your furniture as possible.
INSTALLATION
We have a team of trained specialists to install or remove your office furniture.
Our installers work hard to make sure our customers are wowed with the service they receive. No project is too big or too small. Our staff treats every project with care and consideration. Contact us to learn more about our installation services.
LIQUIDATIONS
We will give you an honest assessment of your furniture
Have you been told by another vendor that your pre-owned office furniture holds no value? This may not be the case. We will help you explore all of the options available to come up with the solution that best suits your needs.
Our Customers Say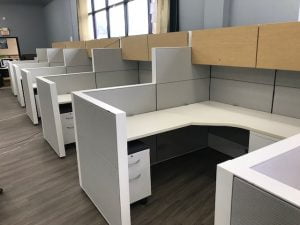 Workstation consultants did a fantastic job from start to finish. We renovated our office space and needed cubicles fast. Brittny took my order and set up the delivery schedule in the same day. She went over exactly what I needed to make sure we got the look we wanted. On top of that, the cubicles were in great shape and the price was excellent compared to other companies we spoke to. The installers were complete professionals in taking their time to make sure everything was done correctly and carefully. Everyone that has seen the product and their work immediately asks who we used because it looks that good. I will recommend Workstation Consultants to anyone looking for office furniture and accessories. Thanks again!!
Workstation Consultants were great, they delivered the furniture carefully and took their time to correctly put the furniture together. I would recommend Workstation Consultants to people, especially due to their very fair prices.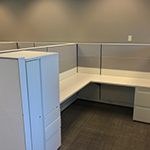 "By far, you're the best communicators I've worked with in the furniture industry.  We'll highly recommend you to our sister companies in the area."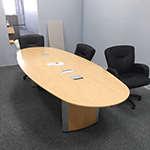 "I only wish that every business had the ability to understand their customer's needs as thoroughly as the staff at Workstation Consultants. Kristin and her staff were wonderful in helping me find the specific type of cabinet and quantity that I was looking for. For used office furniture, it was of excellent quality and condition and a fraction of the retail price if purchased new. In addition, they provided superb delivery to my office (50 mile round trip) outside of Albany. The delivery staff was very professional and courteous in working with my staff to have the furniture placed where it was supposed to go. I am in the process of relocating my business and will be back to visit many times. Thanks Workstation Consultants and keep up the great work!"
"Found the office layout of my dreams and was able to afford to do workstations for all my team at the same time! You guys rock!"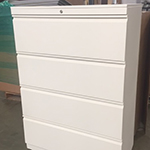 "They were excellent. Great communication, delivery was fast and pricing was awesome for the lateral file cabinets we ordered. I would absolutely use them again as well as your website to acquire any one off pieces my company may need. Thank you."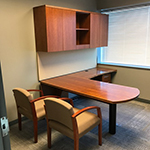 "Workstation Consultants, inc they were great and very helpful. I would give them 5 out of 5 stars!"
Our New Furniture Manufacturers
Full Service Office Furniture Dealership
Workstation Consultants has over 25 years combined experience in all phases of the office furniture industry. Workstation Consultants offers a wide variety of new, remanufactured, and pre-owned office furniture options.
Workstation Consultants also offers
Design & Product Specification Services

Professional Space Planning

Project Management & Installation
Only takes a few seconds!